Yes, you need a website. Here are 10 Smoove reasons why.
Are you starting a business and debating whether or not you need a website? The bottom line is that if you have a business, you need a website. Yes, even if it's a one-person business and you don't sell online. Still need convincing? Here are 10 Smoove reasons a professional web presence will help your business succeed:
A website is much more than an online brochure. It's a tool to educate and persuade, and to set yourself apart from your competition. It allows you to keep your brochures, ads and printed materials general to extend their shelf life, while using them to direct customers to a landing pad where your brand image and messaging is easy to control.
It's always on. Keep your information accessible and current. Your website is available to prospective customers 24/7, and no matter what time of day or night they're browsing (or Googling, or Facebooking), you'll be there with more content than a brochure could possibly contain. Your customers will find up-to-date information, including accurate prices, because information on a website is easy to change.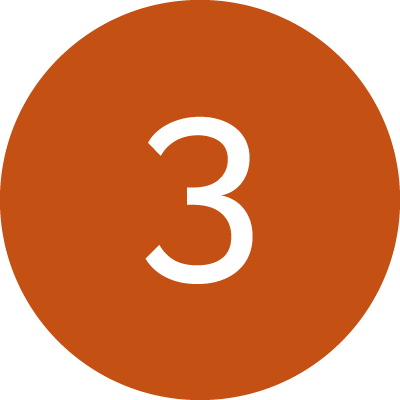 Your competitors all have a website. It is a reality of modern business that customers expect you to be online. It's a key indicator of your business' professionalism and credibility. Your business can shine with a professionally-designed website that elevates you above your competition.
Compete with the big players. Having a website allows you to play on a more level field with big competitors that all the traditional advertising and brochures in the world wouldn't otherwise allow you to do.
Showcase your professionalism and credibility. A website is a necessary credibility marker for a business, but it still needs to be professional, error-free and on-target to inspire customer confidence and trust. But what about no website at all and relying on traditional networking and sales techniques? It's safe to say that if you hand out a business card and there's no website or worse, a hotmail email address, confidence in your business is going to suffer.
Start building relationships. Good marketing is about starting a conversation, not necessarily closing the sale. Get the conversation started on your website with answers to common questions, and lead customers to purchase with the option of online chat, pre-sales support and, for products with a longer close cycle, the option to sign-up to your e-mail marketing and social media channels.
A website saves you time. Are your customers looking for the lowest price, the best quality at any price, or the best value? By spelling out your pricing and unique selling proposition online, you pre-qualify your customers and focus your energy on those who value what you're selling, and are willing to pay the price you're selling it for. Also, many routine questions can be answered online, reducing customer service and support time.
Tell your own story. Don't let customers find your Yelp reviews in Google search results first, because you don't have a properly indexed website.
Expand your market area. The World Wide Web opens your business up to a global market, or at least the market outside of your local trading area. Opening your business to online sales can make a huge difference to your success, especially if you are selling a niche product.
Start selling right away! Most products can be sold online if you structure your business model with that in mind. A persuasive and professional website can take your customers' money when they're ready to spend it. Accept credit cards and make money from day one.
Do you struggle with building your newsletter subscriber base? Here are eight Smoove tips guaranteed to build your list and get your subscribers to help grow it for you.
Make it worthwhile! Your customer should have a good reason to sign up, and understand that they'll be getting something of value that they can't get anywhere else, whether it's useful information or exclusive offers. It's not easy to build good content, but it's worth your while. Your objective is not only to retain loyalty and build sales with your base, it's to get the word out to your customer's contacts as well. Creating high quality shareable content works!
Build trust. Customers need to know that they can trust you to not sell their information, and that they will be able to unsubscribe easily and at any time. One of the best ways to do this is to ensure that you are compliant with anti-spam legislation (in Canada, CAN-SPAM). Services like MailChimp use a double opt-in process to make doubly sure that sign ups are intentional. They also require you to post a physical address in each email communication and in the privacy policy on your website, as well as a clear unsubscribe link, and a reminder of where the subscriber initially joined the list.
Add the signup link to your regular email signature. In a prominent location and along with your social media links, add a clickable newsletter sign-up link. This is also a good place to highlight a few reasons to subscribe. For the Smooveletter, it's "tips, tricks and deals"!
Promote it on your site. Make sure your sign-up link is clearly visible on every page of your site. An easy way to do this is to place it in your repeating footer area. Also be sure that it is prominently displayed after each of your blog posts.
Add a click at check-out. Add an *unchecked* Subscribe box to your check-out process, which is easily done with payment processing systems such as Shopify. It's important to let your customer check the box—it's about building trust.
Include share and like links in each e-mail. Make it easy for your subscribers to share your newsletter with your friends by clicking a Forward to a Friend link, or Facebook/Twitter like and share links. You should include an invitation to share within your newsletter as well, just to let people know how easy it is.
Use social media. Promote your newsletter signup with posts and tweets. Make sure to offer a bonus that subscribers won't get anywhere else in your social media marketing, such as exclusive subscriber offers or information. Offer a contest, a giveaway, or an exclusive discount code—and then keep them subscribed with quality content. On Facebook, it's easy to add a custom "Subscribe" tab to your company page. Services like MailChimp even offer a free tab integration. Check out Twitter's Lead Generation Card.
Promote it in print. Include a Subscribe tick box on your tradeshow contest entry forms, your rack cards, your business cards, on your receipts, at your till, on your restaurant tables, in your cappuccino foam, wherever you can get your customer's attention!
For many hotels, resorts, restaurants, spas, and special events venues, seasonal marketing can be a challenge. Here are some smart ways to win over your private and corporate customers this year and next.
Start marketing early! Be prepared to hit the ground running in October-November. Now's a great time to send e-blasts to your client base, use every social marketing tool you have, run local print ads, and make sure your website has a clear call to action right on the home page. Put table toppers in your restaurants, posters in your elevator and flat sheets in-room. Host weekly wine tastings with samplers of your Christmas menu selections.
Offer early booking incentives. Incentives can be as simple as percentage discounts, but it's smarter and more distinctive to package value-added items such as free meal courses, DJ services, karaoke, room night discounts, or even a free spa treatment or room night for the party coordinator.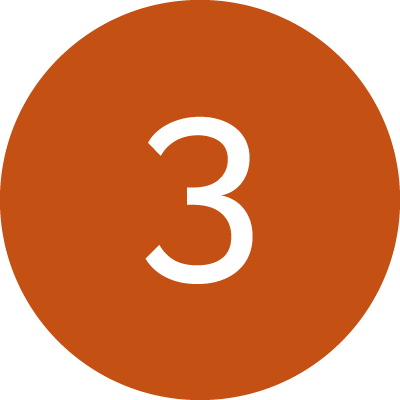 Integrate your marketing to get the most from your promotional investment. Be realistic about your venue and your target market, and find a message that fits. Make sure that your promotions stay on-message with your unique selling proposition front and centre, and that your tone and look is consistent across all media.
Use a shortcut URL in all of your promotions (i.e., yourhotel.com/holidays), and create a festive landing page for your seasonal offers. This works particularly well for radio spots. Hint: post this page as early as possible, optimize it for search engines, and use it in promoted posts on Facebook and LinkedIn.
Add value to your party offer with packaging that sets you apart from your competition. Even if you only have a group event venue, hotel rooms and a restaurant, there are still countless possibilities. Package a "morning after" breakfast or brunch, late check-out, or even better—vouchers for discounted stays in the new year, preferably during your slowest days of the week. Do you have an on-site spa or can you partner with local ski resorts or adventure companies? Then you're all set to create a unique offer, or even extend the event more than one day.
Sell peace of mind. The last thing people want to worry about after a party is getting home safely. The obvious solution is to package room nights with your group events, but you might also offer free shuttle bus services or incentives to designated drivers.
Plan and confirm staffing levels well ahead of time. Being caught short-staffed will hurt your customer experience. You want your customers to have a great time and come back next year.
For Next Year…
Photograph and video record everything! Were you short of photos and video clips this year to promote your property in print, e-mail marketing and on the web? Plan ahead to showcase your party venues for the next Holiday Season. This year, hire a professional photographer to capture a party in progress and show people having fun. A good photographer is worth her or his weight in gold, and you will be able to re-use the images for years to come. The best shots are early in the festivities while the decorations and food service still look their best. Showcase your staff party or a guest's, but be sure to get written permission beforehand—an incentive should seal the deal.
In your photographs, be sure to showcase the whole experience including the arrival experience in your decorated lobby, party venue and guest rooms. Also highlight details, such as food presentation, beverage service, and options that distinguish and add value to your venue, such as ski runs or spa treatments for early arrivals.
Take video of your chef preparing the items on the Christmas menu, and talking through ingredients and wine pairings. Host it on your YouTube page and link to it from social media, e-mail marketing and your website.
Survey your customers to ask what they liked and disliked about their experience, and how they heard about your venue. Analyze your return on investment, and implement changes to your plans for completion by October of the following year.
Offer a Very Early Booking incentive for next year's party at this year's party, ideally packaging a value-added product or amenity.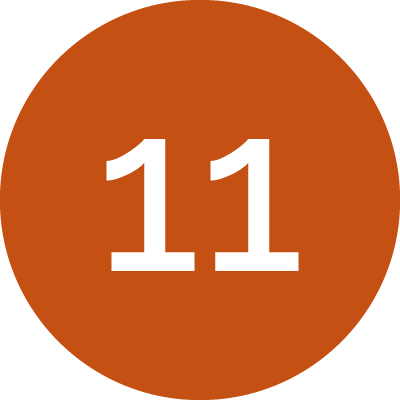 Put out ballot boxes at your events for a free draw to get opt-in email addresses on the entry slips. Most hotel party guests will probably be in your hotel or restaurant for this first time, and this is a great way to stay in touch throughout the year.
11 Smoove tips to market your hospitality business over the Christmas/Holiday Season.
8 ways to build your newsletter subscriber list now!