Are you starting a business and debating whether or not you need a website? The bottom line is that if you have a business, you need a website. Yes, even if it's a one-person business and you don't sell online. Still need convincing? Here are 10 Smoove reasons a professional web presence will help your business succeed:
A website is much more than an online brochure. It's a tool to educate and persuade, and to set yourself apart from your competition. It allows you to keep your brochures, ads and printed materials general to extend their shelf life, while using them to direct customers to a landing pad where your brand image and messaging is easy to control.
It's always on. Keep your information accessible and current. Your website is available to prospective customers 24/7, and no matter what time of day or night they're browsing (or Googling, or Facebooking), you'll be there with more content than a brochure could possibly contain. Your customers will find up-to-date information, including accurate prices, because information on a website is easy to change.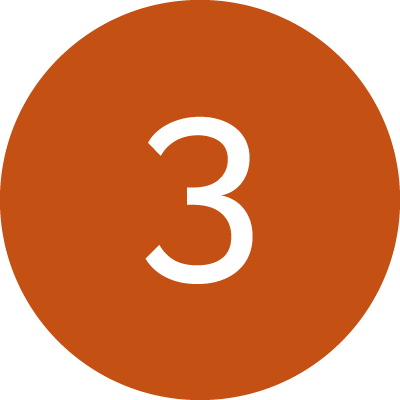 Your competitors all have a website. It is a reality of modern business that customers expect you to be online. It's a key indicator of your business' professionalism and credibility. Your business can shine with a professionally-designed website that elevates you above your competition.
Compete with the big players. Having a website allows you to play on a more level field with big competitors that all the traditional advertising and brochures in the world wouldn't otherwise allow you to do.
Showcase your professionalism and credibility. A website is a necessary credibility marker for a business, but it still needs to be professional, error-free and on-target to inspire customer confidence and trust. But what about no website at all and relying on traditional networking and sales techniques? It's safe to say that if you hand out a business card and there's no website or worse, a hotmail email address, confidence in your business is going to suffer.
Start building relationships. Good marketing is about starting a conversation, not necessarily closing the sale. Get the conversation started on your website with answers to common questions, and lead customers to purchase with the option of online chat, pre-sales support and, for products with a longer close cycle, the option to sign-up to your e-mail marketing and social media channels.
A website saves you time. Are your customers looking for the lowest price, the best quality at any price, or the best value? By spelling out your pricing and unique selling proposition online, you pre-qualify your customers and focus your energy on those who value what you're selling, and are willing to pay the price you're selling it for. Also, many routine questions can be answered online, reducing customer service and support time.
Tell your own story. Don't let customers find your Yelp reviews in Google search results first, because you don't have a properly indexed website.
Expand your market area. The World Wide Web opens your business up to a global market, or at least the market outside of your local trading area. Opening your business to online sales can make a huge difference to your success, especially if you are selling a niche product.
Start selling right away! Most products can be sold online if you structure your business model with that in mind. A persuasive and professional website can take your customers' money when they're ready to spend it. Accept credit cards and make money from day one.
.
Ready to get started? A Smoove custom-crafted website can help your business succeed. Learn more.
Yes, you need a website. Here are 10 Smoove reasons why.
Yes, you need a website. Here are 10 Smoove reasons why.